What Classes Would You Like to See at TCAT Shelbyville?
What classes would you like to see at TCAT-Shelbyville?
1405 Madison Street Shelbyville, TN. 37160
Phone: (931) 685-5013 Fax: (931) 685-5016
Upcoming Dates
Latest Podcasts
Online Learning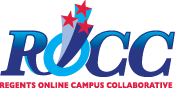 The Colleges of Applied Technology offer online certificate and diploma programs in more than 50 distinct occupational fields, as well as customized training for business and industry.